This site is about Georges Brassens and English band Projet Brassens.
We specialise in Brassens' songs, French music and chanson.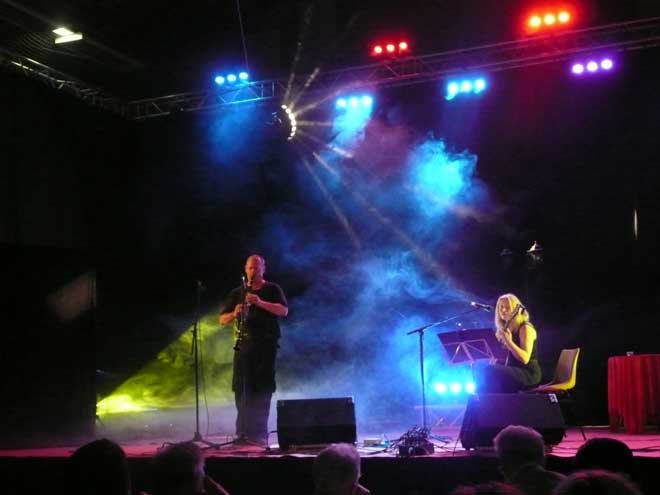 Projet Brassens Duo au 16e Festival Brassens à Charavines 2011
photo Luc BAZIN
Our concerts can be tailored to either an English or a French audience.
"Projet Brassens does to Georges Brassens' work what all good jazz does to its material: it treats it with respect, but it also makes it new."
Jack Foley, The Alsop Review, USA
In addition to our Brassens repertoire we offer an alternative French program: Max's French Café Music. Songs by Edith Piaf, Charles Trenet & Jacques Brel, alongside French instrumental music including musettes, waltzes, javas & jazz.